For years the collecting society VG Media has been calling for private broadcasters to receive a share of the copyright levy which is paid to cover the right to make private copies by individuals of copyright-protected material. VG Media's new director recently gave the debate new impetus.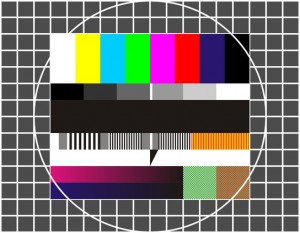 Private copy levy
In September 2013 VG Media's new director, Maren Rufus called on politicians to give more consideration to extending the copyright levy to private broadcasters. In a recent interview, she reiterated her call.
German copyright law
Under German copyright law, individuals are permitted to make a private copy of a copyright-protected work. To cover the financial loss that making private copies entails, Germany has a copyright levy which is paid by consumers on products such as CD/DVD writers and photocopiers.
The levy is paid to the collecting societies and passed on to copyright holders. Broadcasting organisations were excluded from receiving the levy and private commercial broadcasters did not exist in 1966 when the levy was introduced.
"Considering the fact that private TV and radio station programmes are widely copied, this unique exception from 1966 is out-dated and in our view, in light of the recent case law of the European Court of Justice, illegal." Rufus proclaimed in 2013.
Widespread copying
Rufus backs up this view stating, "In the age of digitalisation, programmes produced by private TV and radio stations are widely copied by the public. Private broadcasters should therefore not be excluded from receiving a share of the copyright levy."
ECJ Case law
Speaking to the media magazine "Promedia", Rufus explained, "In the last three years, there has been not just one by at least 5 relevant judgments from the European Court of Justice which make clear that when a member state allows the right to make private copies, a copyright levy must be charged. That means that copyright holders can receive compensation."
According to estimates produced by the Federal Ministry of Justice, private broadcasters lose out on around 20 million euros a year as a result of not receiving a share from the copyright levy.
Increase in copyright levy
Rufus was quick to point out that private broadcasters' receipt of a share in the copyright levy should not come at a cost to other collecting societies.
She notes that as the reproduction of the private broadcasting signal has not been considered in the calculation of the copyright levy, the tariff is not yet included in the cost of products capable of recording.
As a solution, Rufus believes that instead of reducing the share of the copyright levy that each collecting society receives, the levy should be increased.
You can read the whole interview here.